mailto links with %40 don't open correctly
complete
When I click on the "contact" links on a band's bandcamp page, they don't show up in Canary correctly. They show up as such:
hotwontquit%40gmail.com
I have contacted bandcamp because I thought the problem was on their end, but they said that the problem is with Canary.
For example, go here:
https://hotwontquit.bandcamp.com
And click on the "Contact Hot Won't Quit" link near the bottom right-hand corner.
I have attached a screenshot of my communication with bandcamp for reference.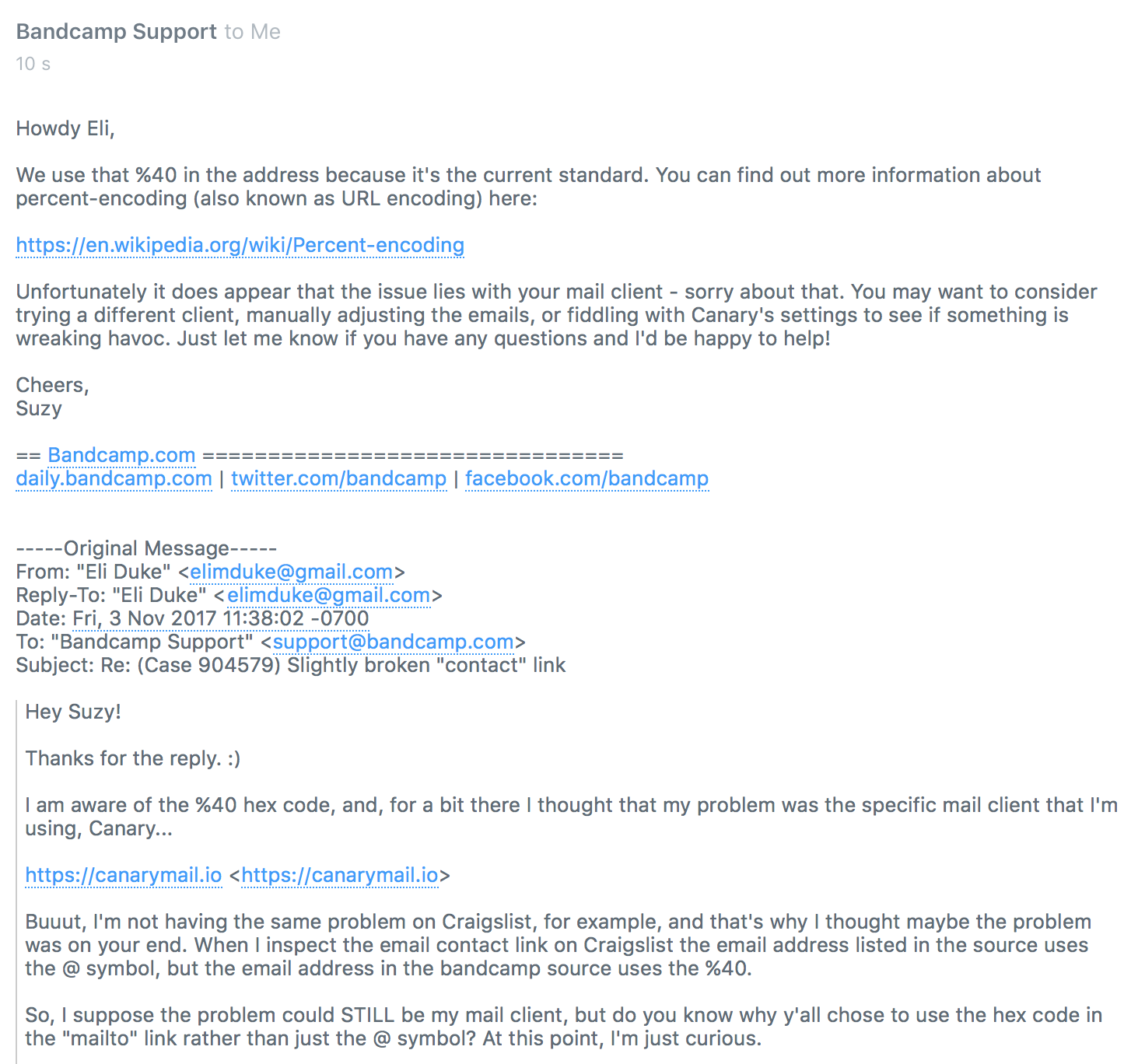 Activity
marked this post as
in progress
marked this post as
complete