[MAC] Repeating popup to check username/password
in progress
version: Canary 370 and earlier
From time to time canary shows window to validate username/password for Exchange 2013 account. When i click validate it shows spinner and comes back to the same dialog. I need to kill app and relaunch it to get this popup away. Even if i click "x" mark popup still appears. Specified account use limited connections feature.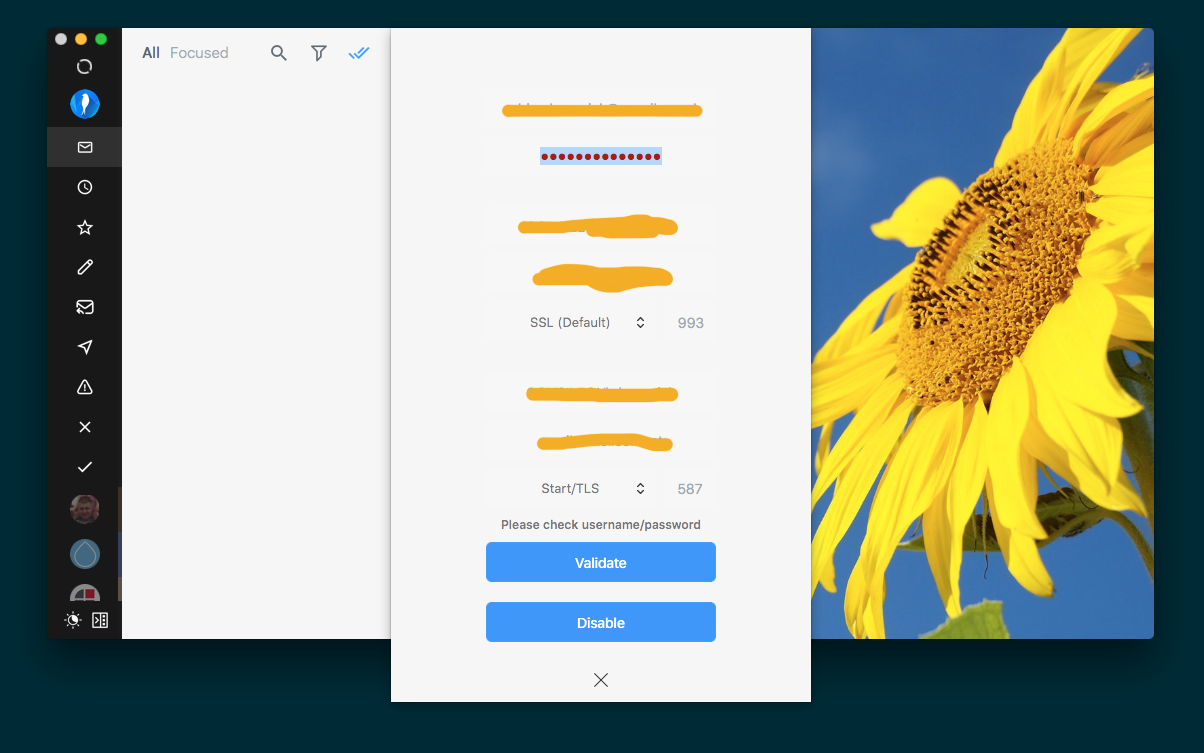 Activity
Merged in a post:
[Mac] Lavabit account
Canary Mail Version 364, Mac OS Version 10.13.1 (17B48)
CM seems too aggressive in checking for the new messages. Some email providers, Lavabit in this case, consider such attempts as an attack, blocking access to the account from particular IP address for a whole day.
Also, 'Validate' popup windows makes totally impossible to use any other account, configured in Canary mail application.
Merged in a post:
Password and validation every time I open Canary mail
Hi,
I was wondering if there´s any way to save the account details. Every time I open the app I have to enter my password and validate it and since I have 4 different accounts running with Canary mail, it becomes a bit of a nightmare.
Any help would be much appreciated.
Thanks
Santiago
marked this post as
in progress